The World Health Organisation
The World Health Organisation (WHO) is the directing and coordinating authority for health within the United Nations system. It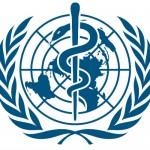 is responsible for providing leadership on global health matters, shaping the health research agenda, setting norms and standards, articulating evidence-based policy options, providing technical support to countries and monitoring and assessing health trends.
In the 21st century, health is a shared responsibility, involving equitable access to essential care and collective defence against transnational threats.
About traditional Medicine.
Traditional medicine (TM) refers to the knowledge, skills and practices based on the theories, beliefs and experiences indigenous to different cultures, used in the maintenance of health and in the prevention, diagnosis, improvement or treatment of physical and mental illness. Traditional medicine covers a wide variety of therapies and practices which vary from country to country and region to region. In some countries, it is referred to as "alternative" or "complementary" medicine (CAM).
Traditional medicine has been used for thousands of years with great contributions made by practitioners to human health, particularly as primary health care providers at the community level. TM/CAM has maintained its popularity worldwide. Since the 1990s its use has surged in many developed and developing countries.
The WHO Traditional Medicine Strategy 2014–2023 was developed and launched in response to the World Health Assembly resolution on traditional medicine (WHA62.13). The strategy aims to support Member States in developing proactive policies and implementing action plans that will strengthen the role traditional medicine plays in keeping populations healthy.